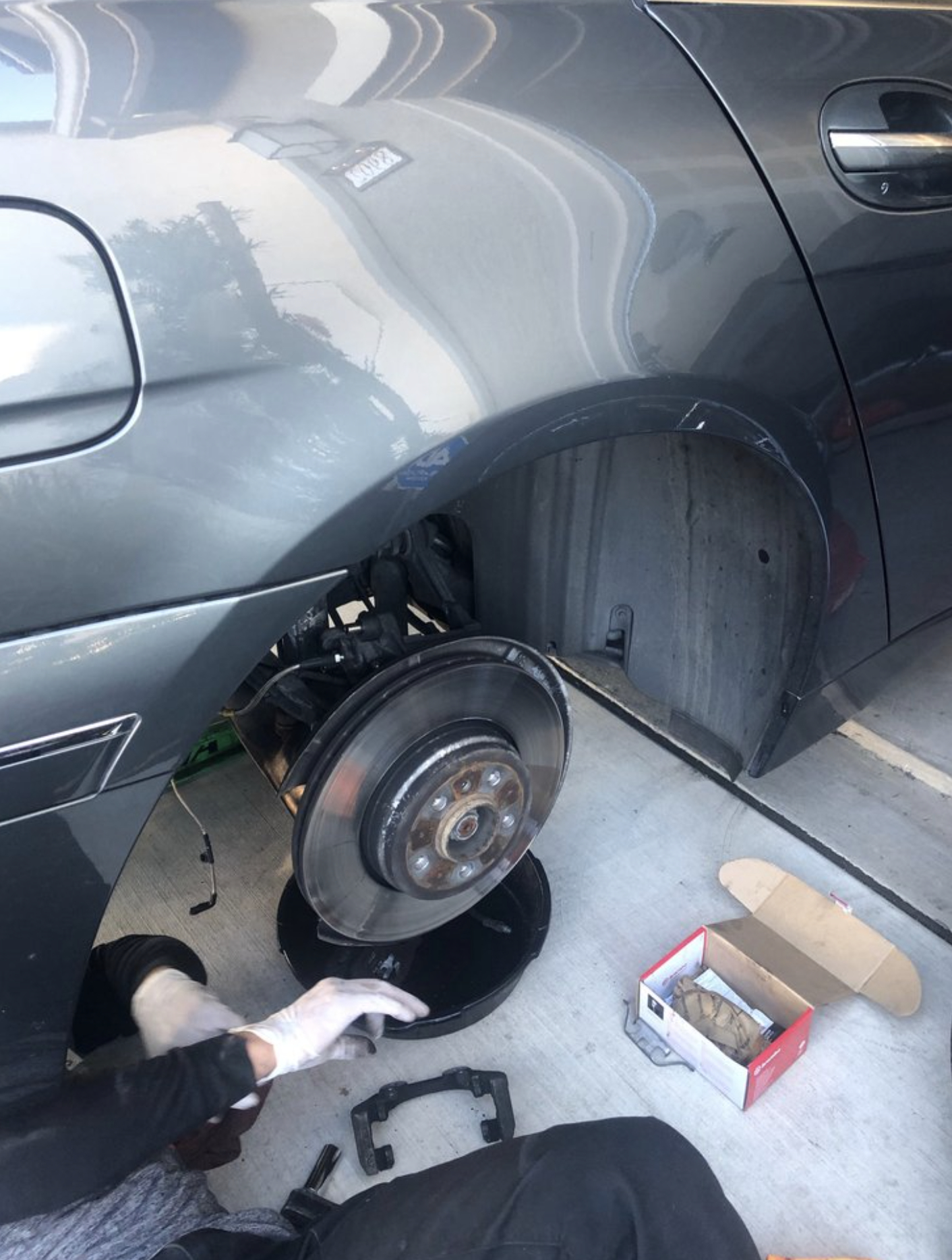 Elk Grove Mobile Mechanic is dedicated to offering expert brake repair services to clients across Sacramento County, and we take great pride in our work. We understand the importance of reliable brakes for your vehicle's safety, and we strive to deliver fast and dependable service that you can trust.
Our certified mobile mechanics are equipped with the latest tools and technology to diagnose and fix any brake-related issues your vehicle may be experiencing. We recognize that brake problems can be hazardous, which is why we offer convenient on-site brake repair services. Whether you're at home, work, or stranded on the side of the road, we will come to you and quickly restore your brakes to their optimal condition.
At Elk Grove Mobile Mechanic, we understand that brake repairs can be a financial burden, which is why we offer affordable yet high-quality brake repair services in Elk Grove, CA. We believe in transparency and honesty in pricing, and we keep you informed throughout the repair process.
Faulty brakes can be a significant safety hazard, not just for you but also for other road users. That's why we urge you to contact us today for professional and dependable brake repair services. Our team of experts will come to your location and restore your brakes to perfect condition, ensuring your safety and peace of mind while driving. Don't hesitate to give us a call at (916) 249-8968 and get free estimates.
"Start Stopping" With Elk Grove Mobile Mechanic
The team of certified mechanics at Elk Grove Mobile Mechanic has the required knowledge and skills to handle all types of brake repairs. When you step on the brake pedal and your car doesn't stop… We'll let that one trail off. But please call us if your vehicle is having brake problems.
We repair or replace:

Brake pads

Brake drums

Brake calipers

Brake fluid pumps

Brake lines

Brake boosters

ABS control modules

Cylinders

Brake disks



At Elk Grove Mobile Mechanic, we understand that every vehicle has unique brake repair needs. That's why we offer a wide range of brake repair services to cater to each customer's individual requirements. Whether your car has the latest braking technology or conventional drum brakes, our team of experts has the knowledge and expertise to identify and resolve any brake issues.
If you're experiencing brake problems, don't hesitate to contact us. Our certified mechanics are available to provide quick and reliable brake repair services at your location, ensuring that you can safely and confidently hit the road again.
Friendly, Knowledgeable Mechanics
For the working population in California, having a dependable mode of transportation with efficient brakes is crucial. This is where Elk Grove Mobile Mechanic comes in.
When it comes to mobile brake repair services in Sacramento County, our company stands out from the rest. Our certified mechanics have extensive experience and training in all types of brake repair services, and we strive to stay updated with the latest advancements and technologies in the industry.
Our team has the expertise and knowledge to quickly and effectively identify and resolve any brake-related issues, such as noise, vibration, or other complications. We understand that brakes are a crucial safety component of your vehicle, and we take our responsibility for ensuring your safety and that of your passengers seriously.
Dial (916) 249-8968.