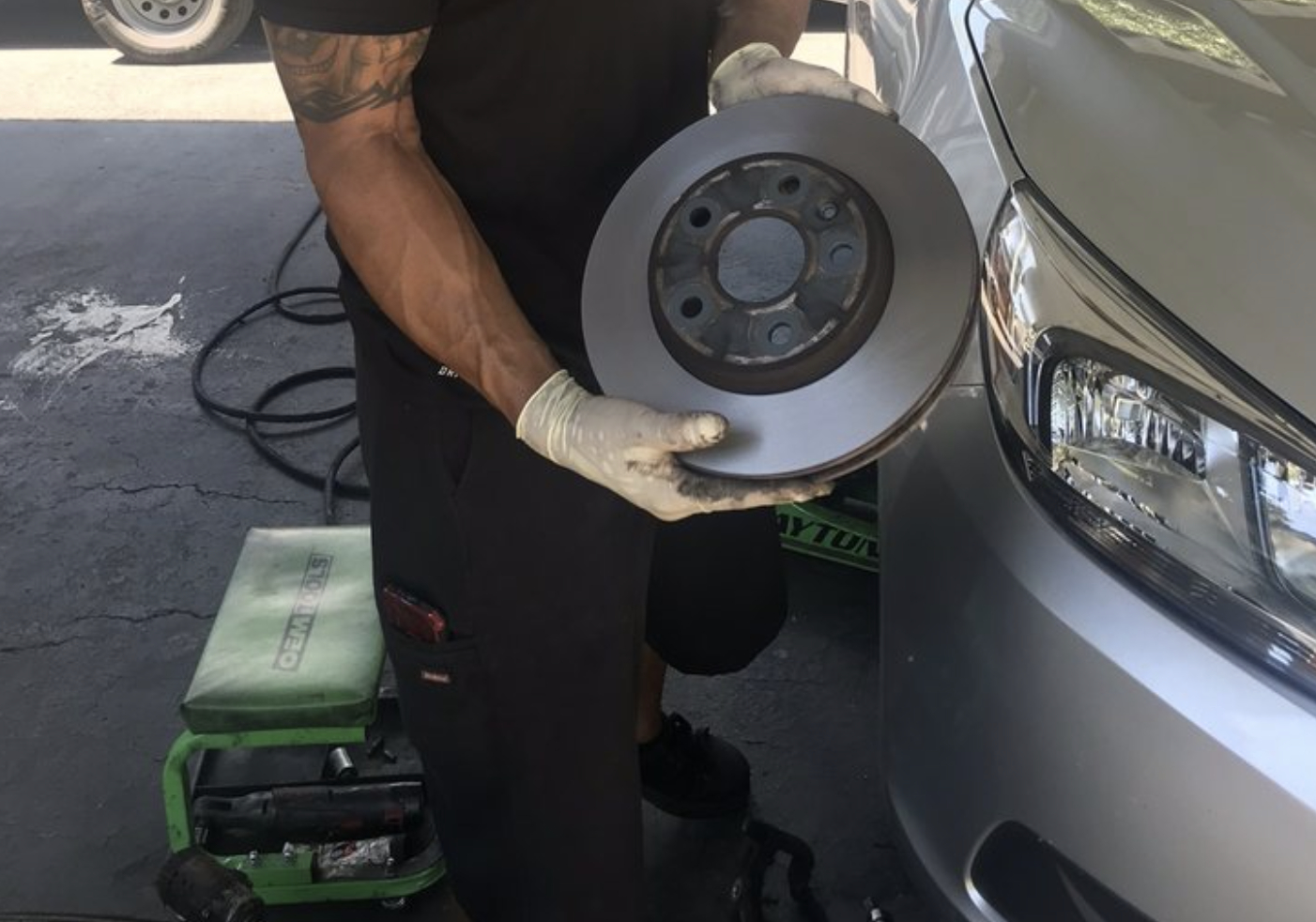 Elk Grove Mobile Mechanic provides exceptional vehicle repair services that come to you. Our team of expert technicians is well-equipped with cutting-edge technology and vast knowledge to diagnose and repair various types of vehicles, from cars, trucks, and SUVs to motorcycles and more. We prioritize delivering superior results through our efficient, dependable, and cost-effective services.
We understand how frustrating a vehicle breakdown can be, so we offer 24/7 emergency assistance to help you out. Our technicians will promptly respond to your location, whether you're on the roadside or at home, to ensure that you're back on the road as quickly as possible.
Elk Grove Mobile Mechanic is your one-stop shop for all your vehicle maintenance and repair needs. Our team of skilled technicians not only provides on-site repairs but also offers preventative maintenance services such as oil changes and coolant flushes to keep your vehicle running smoothly.
We value honesty and transparency, and our technicians will explain any issues with your vehicle clearly and provide a detailed cost estimate before starting any work. We take pride in offering our customers a 100% satisfaction guarantee for all our services. Contact us today at (916) 249-8968  for trustworthy, efficient, and affordable mobile mechanic services in Elk Grove.
Our Mission
Our mission at Elk Grove Mobile Mechanic is to provide top-quality on-site repair and maintenance services for a wide range of vehicles. Our commitment to our clients includes delivering dependable, efficient, and reasonably priced services with honesty and transparency.
We understand the frustration that comes with vehicle breakdowns and aim to simplify the repair process. Our focus is on providing quick and reliable service without keeping our customers waiting. We prioritize customer satisfaction and stand behind our work with a 100% satisfaction guarantee. With our team of expert technicians and advanced diagnostic tools, we can accurately diagnose and repair your vehicle and get you back on the road safely and promptly.
Our Vision
Elk Grove Mobile Mechanic is committed to becoming the premier provider of on-site vehicle repair and maintenance services in Elk Grove and its neighboring areas. Our goal is to disrupt the auto repair industry by delivering reliable, prompt, and convenient services to our customers.
We believe that quality vehicle repair and maintenance should be accessible to everyone, regardless of their location. To maintain our competitive edge, we continuously invest in advanced technologies and provide regular training to our technicians. Our vision is to create a world where vehicle breakdowns are no longer a source of stress and inconvenience, but a hassle-free and effortless process for our customers.
Below The Root And Above
Elk Grove Mobile Mechanic has strong roots in the Sacramento County community, starting as a small group of mechanics who offered on-site repair services to local residents. Our passion for fixing things and dedication to delivering exceptional and convenient services quickly established our reputation for excellence. With our growing business came an expanding team, and we soon became the go-to choice for vehicle repair and maintenance services in the area.
Building and maintaining lasting relationships with our clients is a top priority at Elk Grove Mobile Mechanic. Our early days were filled with home visits, which allowed us to establish a deep connection with the community. We continue to offer a personalized approach to our services, setting us apart from other auto repair shops.
As we look to the future, Elk Grove Mobile Mechanic will continue to offer our convenient mobile mechanic services to clients in Elk Grove, Sacramento County, and beyond. Despite our growth and evolution over the years, we remain dedicated to providing exceptional service that is both reliable and convenient. With our state-of-the-art diagnostic equipment, highly skilled technicians, and 24/7 availability, we are always prepared to keep your vehicle running smoothly.
Doing It All As A Team
Elk Grove Mobile Mechanic takes pride in its team of exceptional professionals who are the best in the auto repair industry. Our team comprises friendly customer service representatives who promptly respond to calls, as well as highly trained mechanics with extensive automotive knowledge. With all the essential components necessary to provide top-notch service, we are dedicated to delivering remarkable repairs while providing exceptional customer service.
Our success can be attributed to the highly skilled technicians at Elk Grove Mobile Mechanic. They have undergone extensive training and possess comprehensive knowledge of repairing all kinds of vehicles, coupled with state-of-the-art diagnostic equipment. This guarantees that each repair is done with precision and effectiveness. Our mechanics are passionate about their work and take pride in delivering exceptional customer service and top-notch results.
Elk Grove Mobile Mechanic is well-equipped to handle emergency situations in Sacramento County, thanks to our team's familiarity with the area. Our technicians have extensive knowledge of the local roads and can respond quickly and efficiently to unforeseen vehicle problems. With our fast and reliable services, you won't have to wait for long periods of time.
Elk Grove Mobile Mechanic:  (916) 249-8968.